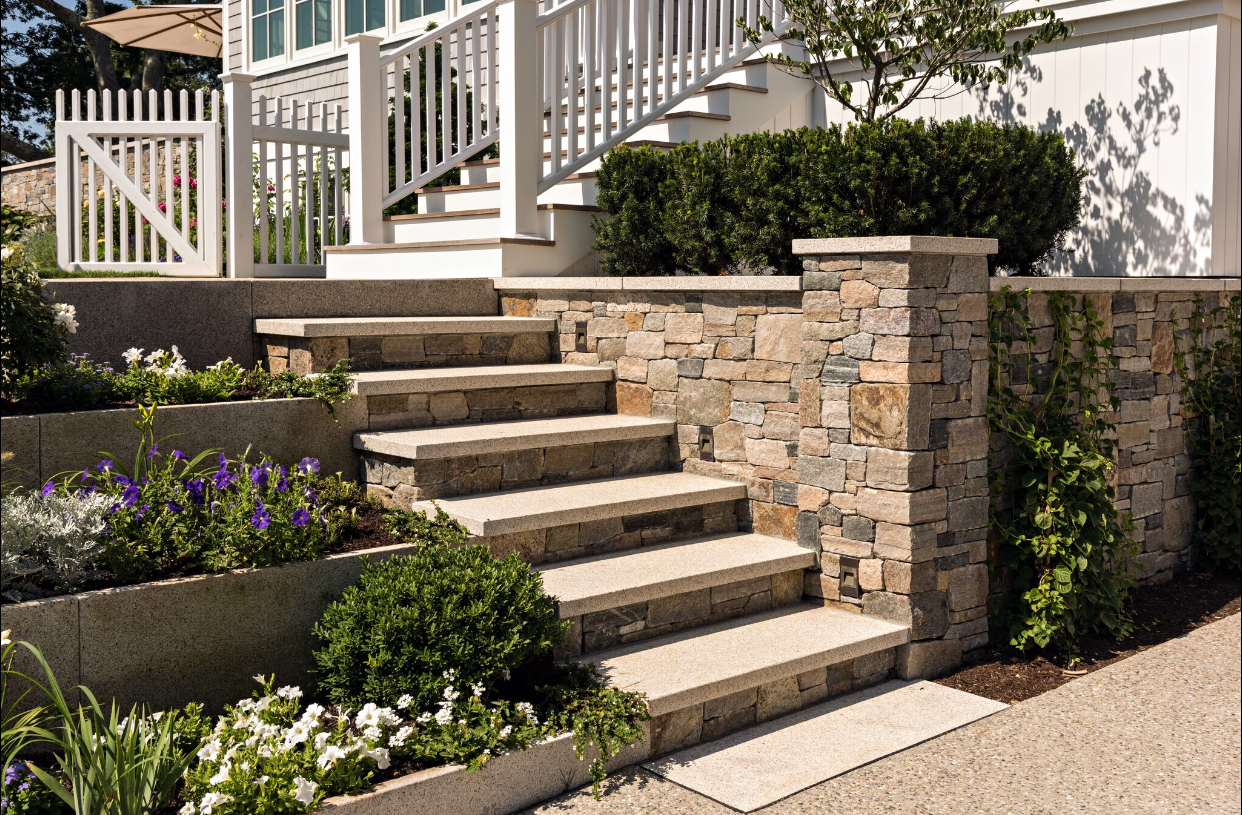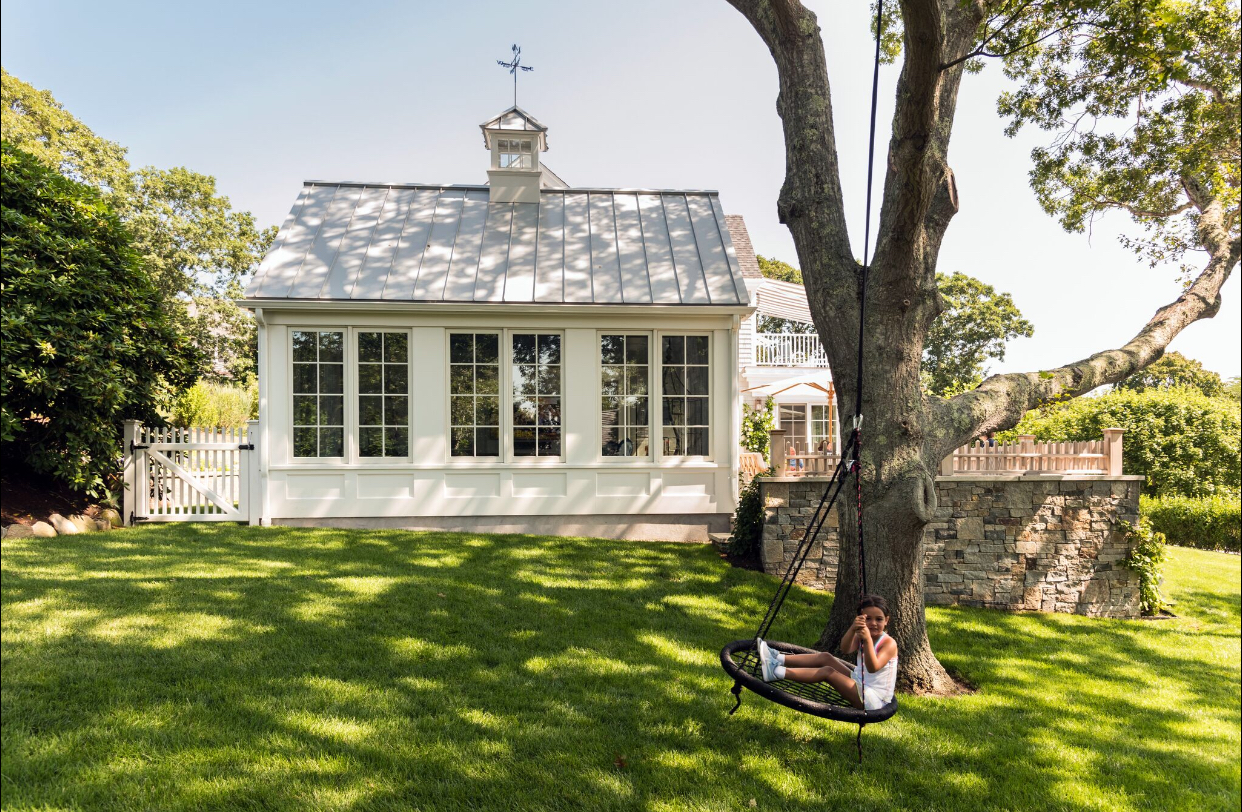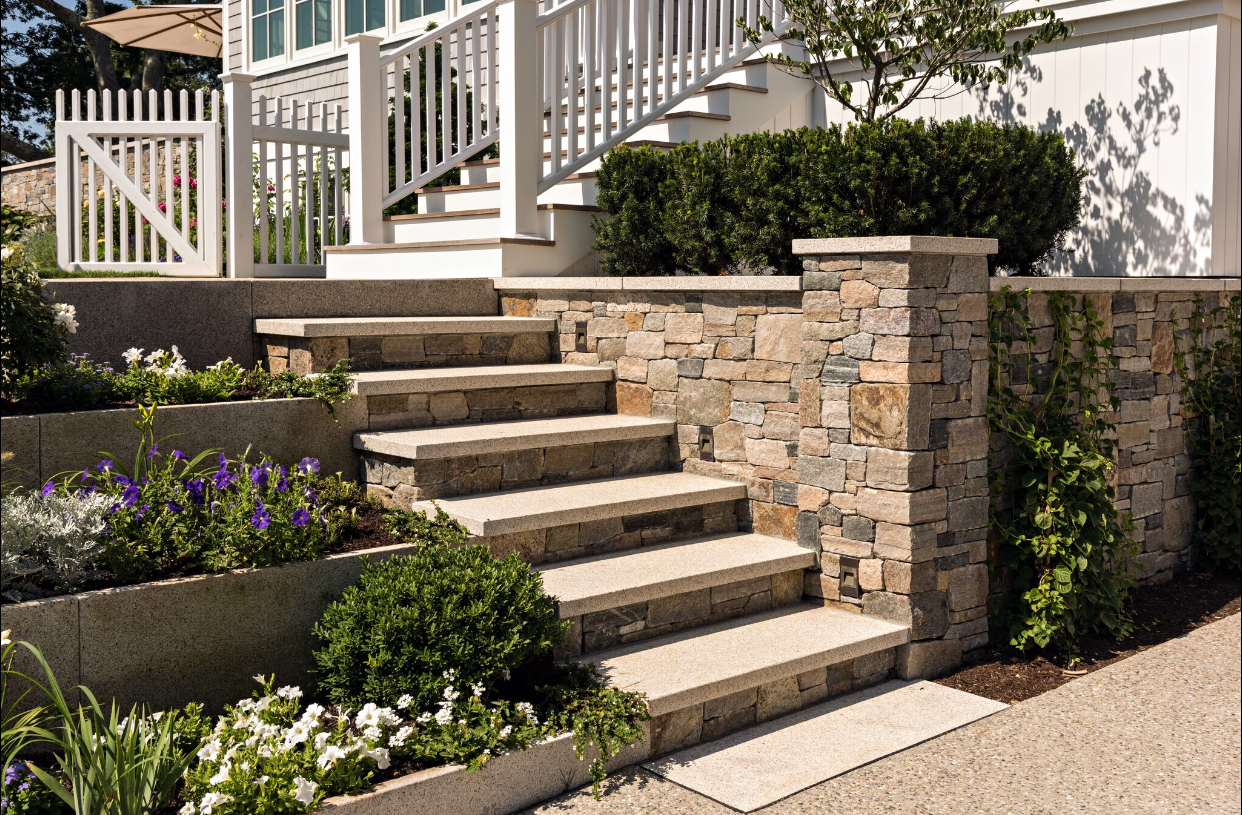 Mount Vernon Residence
Working with a significant topography change of 20' from the backyard to the front yard, the landscape plan for this seasonal family home utilizes walls and sloped banks to form level areas for circulation, dining, lounging, gardening, and lawn play. Upon arrival to the property, guests are greeted by a set of landscape steps cleverly incorporated into planted terraces to give the feeling of a garden walk up to the front door. These 'green' terraces create a rolling, soft transition between the lower garage level and the first-floor front door entrance and help visually minimize the somewhat daunting amount of grade change between the car arrival and home entry. The terraces also function as oversized raised beds allowing the gardenista home owner to easily access and seasonally plant.
Inspired by Gertrude Jekyll's, an English style cottage gravel garden was created at the base of the terrace wall, working with the warm reflective heat of the masonry wall behind to create the perfect growing conditions for the Cape's somewhat short growing season.
Generous amounts of level lawn were sculpted to allow for multigenerational lawn play and a mature oak tree was preserved during construction, despite the site's tight access, to provide the perfect spot for a tree swing under the dapple shade.
architect: John Dvorsack Architect
contractor: EJ Jaxtimer Builder, Inc.
photographer: Dan Cutrona